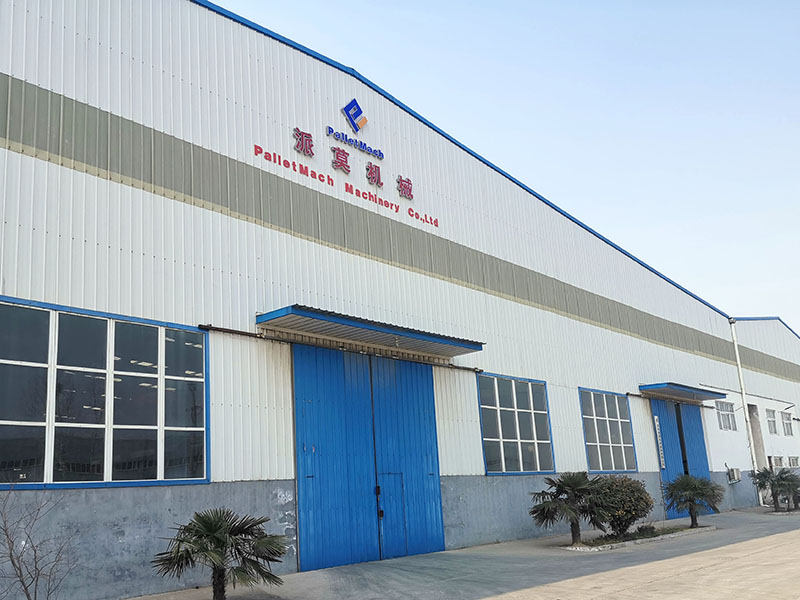 Zhengzhou ThoYu Mechanical& Electrical Equipment Co., Ltd, formerly known as Zhengzhou ThoYu Import & Export Trading Co., Ltd, which is located in Zhengzhou City, Henan Province, the beautiful scenery birthplace of China Tai Chi. Since entering the pallet equipment industry in 2010, with the unremitting efforts of all the company's colleagues, we insist on "Client First, Achieve Success" development concept, long-term commitment to the development, production and sales of high-quality logistics pallet equipment, providing professional pallet production management solutions for domestic and foreign logistics pallet packaging companies.
Currently we have 3 subsidiaries, Shanghai Palletmach Machinery Co., Ltd., which is mainly engaged in domestic pallet equipment sales, export and overseas after-sales services (www.palletmach.com); Henan Pallet Machinery Co., Ltd., mainly engaged in development and manufacturing services of pallet equipment (www.tuopanjixie.com); Wuzhi ThoYu New Material Technology Co., Ltd., mainly engaged in the development, production and sales of molded pallets (www.maituopan.cn).
Different pallet production solutions can be offered, including recycled plastic molding solutions, press wood pallet production solutions, pressed pallet block production solutions and traditional wooden pallet production solutions. It covers main types of pallets that are widely used in the global market, such as stringer pallets, block pallets and customized pallets. Also it can utilize traditional wood, waste wood, broken pallets, building plywood or other long fiber materials(such as palm tree leaves, sugar cane bagasse, miscanthus, and wheat straw, etc. )to produce new pallets or pallet blocks. By this recycling way, cost of raw materials can be greatly saved, reduce the usage of forest resource and plastic waste pollution, and protect the environment.

The company takes "INNOVATION CREATES EFFICIENCY" as its production slogan, rewards innovation and dedicated research and development. As of 2021, it has obtained 9 new patented technologies. The company further improves the overall competitiveness of the company by integrating pallet equipment and logistics pallet production and sales.

The company regards quality as life and customer as God, and always follows the quality policy of being responsible for each process, each product and each customer, and serves customers wholeheartedly.

The company adheres to the cooperation concept of "Integrity and win-win, seeking common development", and warmly welcomes domestic and foreign entrepreneurs and friends for project consultation and on-site inspections.

The company's R&D and production base is located in Wen County, Jiaozuo City, Henan Province, the birthplace of Taijiquan, covering an area of 5400 square meters, mainly for the development and production of pallet equipment.
Relying on high-quality equipment and good after-sales service, it has won high praise from clients in China and overseas.